Security and service with
Beach Lockers
Security and service with
Beach
lockers
Looking after valuables on the beach is often very difficult. Because what do you do with them when you go swimming or to get an ice cream? We developed our beach lockers specifically to improve security on the beach. And they offer many other convenient services to offer your visitors and bathers a more enjoyable experience. Find out about them below!
Not just
A locker on the beach
A beach locker
What is it?
Our beach lockers are small locker systems that you can install at locations on the beach. That way your bathers never have to walk far to get their things. At the same time, they can charge their smartphones in the locker. And then we can also integrate a whole range of extra services – a wi-fi hotspot, defibrillator, sunscreen dispenser, and more. And all fully autonomous!
Does this solution suit you?
The beach locker was developed specifically for beach use, but can easily be adapted to your needs. Larger lockers that will also take a ski helmet? No problem! That makes these lockers the ideal solution for operators of beaches, ski slopes and other leisure locations, as well as hospitality businesses that want to offer extra service to their customers.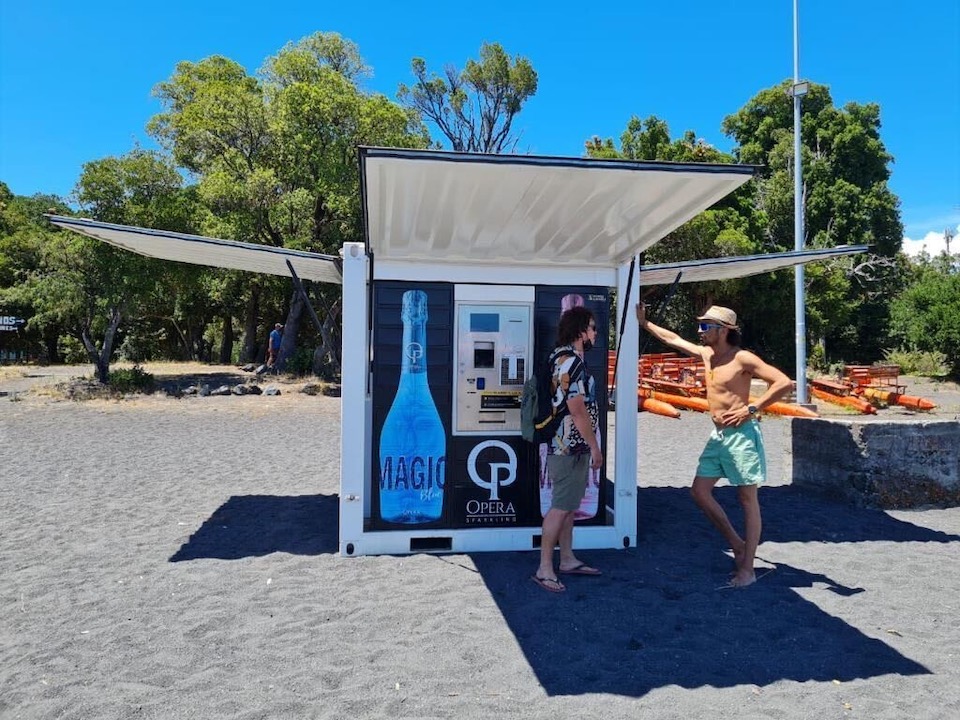 A beach locker
That's why you choose it
First of all, our beach lockers provide better security and service on the beach or ski slope. At the same time, hiring out your lockers offers an excellent ROI. This is because they operate autonomously while requiring little maintenance and are extremely durable. Additional options such as a defibrillator also allow you to meet a range of needs in one convenient place.
Cases
These customers chose Mobile Locker