Lockers with
Smart sensors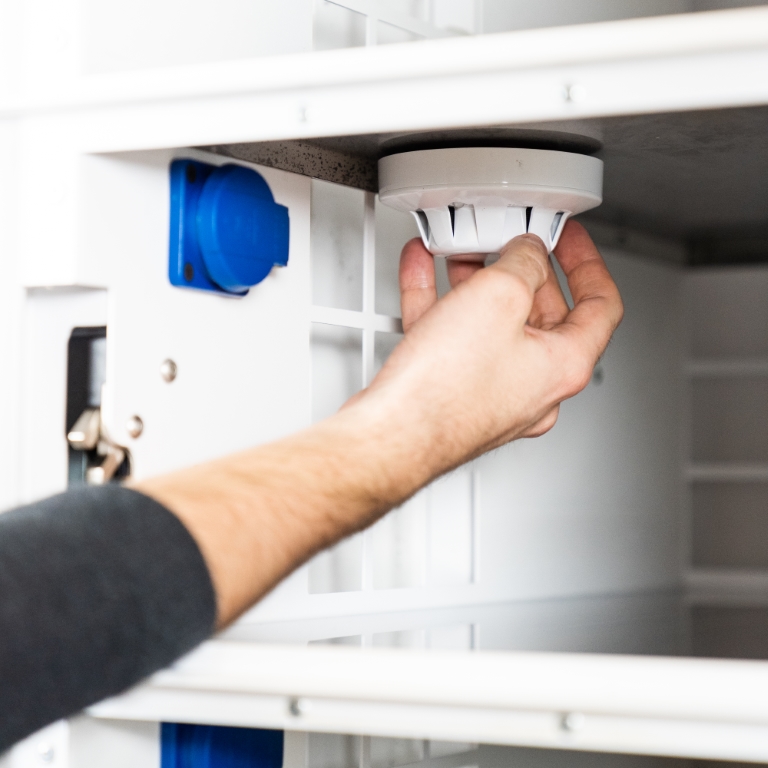 Lockers with
Smart
sensors
Mobile Locker's lockers are highly secure. Without the right code, you won't get in! Still want to build in extra controls or collect additional data on the opening of your locker? Our lockers with smart sensors make this possible.
Smart sensors
For extra security
A locker with smart sensors
What is that?
Smart sensors allow us to measure and record all sorts of things.This allows us to use a camera or infrared to record who opened your locker.But there is more!It also allows us to monitor the temperature in your locker and intervene if it exceeds a certain limit.We use this technology in our refrigerated lockers and our patented S4FE containment lockers, among others.
Does this solution suit you?
Cameras and other smart sensors give you more control over exactly who opens your lockers.That can obviously be important when you want to share important documents, but is just as useful for critical hardware or expensive items.That makes these lockers a good solution for courts and government departments, B2B companies and retailers such as car dealers.In turn, our S4FE lockers allow visitors and employees at your building or site to charge their e-bike battery safely.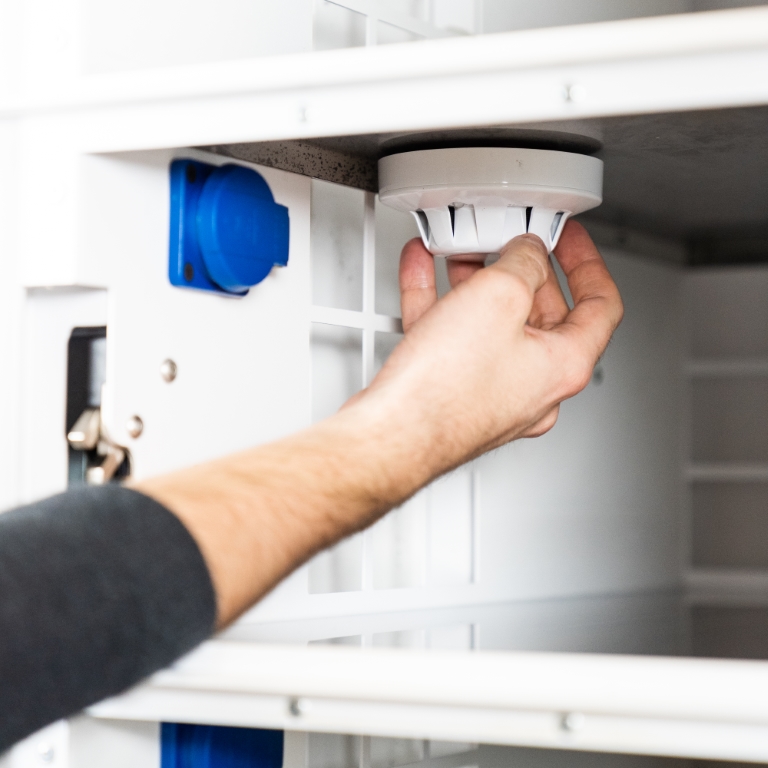 A locker with smart sensors
That's why you choose it
Usually, both our mobile and permanent lockers are secure enough, but sometimes an additional security layer is called for.With our lockers with smart sensors, we want all companies and organisations to be able to enjoy the benefits of our lockers, even when they need to store and exchange sensitive and/or valuable items.
Cases
These customers chose Mobile Locker